Find here every day a list of the best recently free iPad apps hand-picked for you by AppiDay.co.uk staff. And when we find some good deals, we also mention top apps currently on sale ! Coming from the US ? You'll find your AppiDay site just here at AppiDay.com
iPad apps on sale
EDGE : 1.99 -> £.69
Perfect Cell : 1.99 -> £.69
Real Racing HD : 2.99 -> £1.49
EA : all at £.69

Gameloft
Bumpy Road : 1.99 -> £.69 for iPhone and iPad
BackStab : 4.99 -> £.69 for iPhone and iPad
Silent Ops : 4.99 -> £.69 for iPhone and iPad
Splinter Cell Conviction™ HD : 2.99 -> £.69
Recently and temporary free iPad applications :
Important note : please, be carefull, all the apps mentionned below were free when we wrote this post, their price may have changed depending when you read this so always check the price before downloading from the App Store ! We won't be held responsible for any mistake since … You are the one hitting the button 😉
Infinite Eye : Turn your iPad 2 and iPhone 4 cameras into mind-bending real-time visual feedback tunnels, blended overlays, rotating kaleidoscopes and visual trails. Watch reality as you know it twist, drip, reflect and delay in endless patterns, which you can manipulate in real-time. , ranked 4 stars on the US App Store, for iPhone and iPad
Knowtes : writing and notepad App that includes a web browser with reading list, a document translator and a drawing tool. It's an excellent way to write your notes, research papers, blog posts, articles, long emails, reports, poems, etc. Manage and capture with your iPad the online information and collect, organize, and share it quickly and effectively.
Mind Games HD : aftereffects, ambiguous objects, unreal objects and many other exciting categories. You'll learn how to look beyond what we see or actually think we see! , ranked 4 stars on the US App Store
iExpensesClaim : application to track all your business expenses, to take a snapshop of your receipts on the go and to create a report in PDF or EXCEL file., for iPhone and iPad
Piano Hero : play a variety of musical instruments, piano, organ, guitar, bass, drum, koto, saxophone, trumpet, violin, for iPhone and iPad
Snapseed : very good photo editing app, JPEG, TIFF, RAW, for iPhone and iPad
Temporary free iPad games :
Ricky Carmichael's Motocross : acing game where it's just you against online competitors from around the globe! This includes the chance to bang bars with some of the best in the business, including Ricky Carmichael himself! Play Matchup mode and go head-to-head on both indoor (based on the real 2011 Supercross track layouts), for iPhone and iPad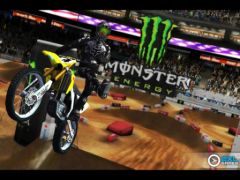 Warp Dash : Speed into the future — how long can you survive? challenging arcade endurance racer, select your ship and race through the never-ending game grid with no boundaries, except the limitation of your gaming skills , ranked 4,5 stars on the US App Store, for iPhone and iPad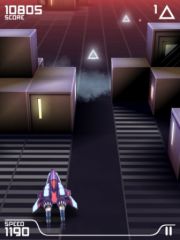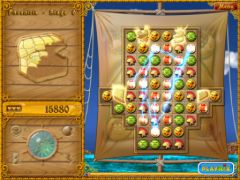 Cross Fingers : unique game which challenges you to combine solid pieces in a gigantic tangram puzzle , ranked 5 stars on the US App Store, for iPhone and iPad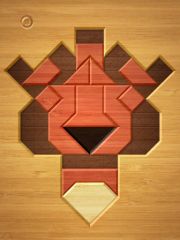 Pixy Link HD : classic puzzle game, but with unique method to play, three modes: classical mode, kids' mode, and an invisible crazy mode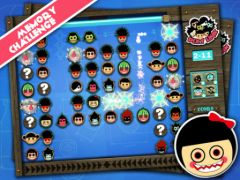 and some other games :