Find here every day a list of the best recently free iPad apps hand-picked for you by AppiDay.co.uk staff. And when we find some good deals, we also mention top apps currently on sale ! Coming from the US ? You'll find your AppiDay site just here at AppiDay.com. You can follow us on twitter or through Facebook
iPad apps on sale
Riptide GP : 1.49 -> £.69 , ranked 4,5 stars on the App Store for iPhone and iPad
EPOCH : 1.99 -> £.69 , ranked 4,5 stars on the US App Store for iPhone and iPad
Recently and temporary free iPad applications :
Important note : please, be carefull, all the apps mentionned below were free when we wrote this post, their price may have changed depending when you read this so always check the price before downloading from the App Store ! We won't be held responsible for any mistake since … You are the one hitting the button 😉
Iconizer – Home Screen Shortcut Icon Creator : Add icons of your sweetheart, friends, family or anything else you would like on your home screen. Calling, texting, e-mailing and FaceTiming them is just one click away. , for iPhone and iPad
Duomatic – the double exposure machine : The double exposure machine that lets you make and save double exposures by combining images from your camera or photo library. , ranked 4,5 stars on the US App Store, for iPhone and iPad
Ripple HD : Play in the water without getting wet! Ripple HD is a place to relax, rejuvenate and pass time. It turns your device into an ultra-realistic world of water where you are in control.
DrumKIT HD : announced as the FASTEST drums on the App Store
Beat Slice : Beat Slice is an expressive remixing tool that allows you to take your existing music and transform it in multiple creative ways
Temporary free iPad games :
Nuts : Help Jake, your nimble squirrel hero, collect coins, use awesome powerups, and climb to new heights on the majestic Infinitree! JUST UPDATED with iCloud backup support so you can save your game progress to all of your current and future devices!, for iPhone and iPad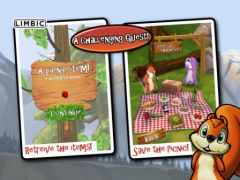 Zoo Escape 3D : Help the little tiger escape from the zoo, Sneak your way through 20 beautiful 3D levels, for iPhone and iPad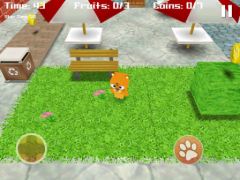 Basketball Toss : Play Basketball Toss any time any where! Just pick up a basketball and shoot it into the basket by finger with your direct sense, like you do at real world. Just shoot basketballs into the basket as soon as you can, no time for you to aim, just play by your finger with your direct sense!
and some other games :