Find here every day a list of the best recently free iPad apps hand-picked for you by AppiDay.co.uk staff. And when we find some good deals, we also mention top apps currently on sale ! Coming from the US ? You'll find your AppiDay site just here at AppiDay.com. You can follow us on twitter or through Facebook
iPad apps on sale
EPOCH : 1.99 -> £.69 , ranked 4,5 stars on the US App Store for iPhone and iPad
Riptide GP : 1.49 -> £.69 , ranked 4,5 stars on the App Store for iPhone and iPad
Recently and temporary free iPad applications :
Important note : please, be carefull, all the apps mentionned below were free when we wrote this post, their price may have changed depending when you read this so always check the price before downloading from the App Store ! We won't be held responsible for any mistake since … You are the one hitting the button 😉
iCalculateHD : iCalculate is useful and great functional calculator application. With iCalculate your everyday calculations will be easy and fast.
Audio Music Plan Player HD : Audio Music Plan Player HD is a player which can plan audios, Also play video as well., for iPhone and iPad
La petite piece de Gus : Gus, a little boy from Paris, has a little coin named La Petite Pièce that is one of his favorite things. But boom! Life comes between them and an amazing journey begins for La Petite Pièce. She travels to Brazil, to America, and discovers the world's marvelous diversity, meeting colorful characters and other fun and fascinating coins from around the planet. A positive, contemporary message shared in an entertaining musical tale!, for iPhone and iPad
Zip Browser : This simple application allows view content of .zip files (including password protected files). You also can preview content of files and email individual files from archive. , for iPhone and iPad
PhotoTangler Collage Maker HD : PhotoTangler HD is a simple yet powerful tool for turning your photos into beautiful collages! Simply import images or add text captions, and PhotoTangler will instantly blend them together as you work with them. Newly optimized for the iPad, PhotoTangler lets you work with and export higher resolution images!
Les Jeux de lapin : This app is plenty of fun for kids aged between 2 and 5… and even more!, for iPhone and iPad
Temporary free iPad games :
Jet Dudes : Jet Dudes is a very enjoyable side-scrolling jet flying game! , ranked 4 stars on the US App Store, for iPhone and iPad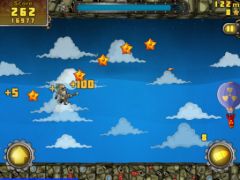 New World Colony : New World Colony is an original, 'born-digital' strategy game that has been a Top 10 board game in 30 countries! It is constantly being updated with new free content and enhancements. , ranked 4,5 stars on the US App Store, for iPhone and iPad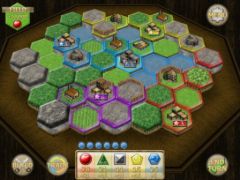 Area 51 Defense HD : Area 51 Defense is the most beautiful sci-fi tower defense game available on iOS. You can play campaign or try your skills in survival more. Whatever you chose, beautiful HD graphics, immense action and smooth gameplay will give you hours of enjoyment!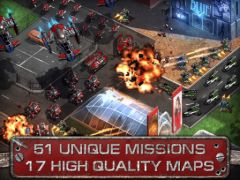 and some other games :