Find here every day a list of the best recently free iPad apps hand-picked for you by AppiDay.co.uk staff. And when we find some good deals, we also mention top apps currently on sale ! Coming from the US ? You'll find your AppiDay site just here at AppiDay.com
iPad apps on sale
SHADOWGUN : 5.49 -> £2.99 for iPhone and iPad
BackStab : 4.99 -> £.69 for iPhone and iPad
Recently and temporary free iPad applications :
Important note : please, be carefull, all the apps mentionned below were free when we wrote this post, their price may have changed depending when you read this so always check the price before downloading from the App Store ! We won't be held responsible for any mistake since … You are the one hitting the button 😉
AcePlayer : can play almost any file format movies and streaming directly on iPhone/iPod/iPad. Just transfer the media files to your ios devices by iTunes File Shareing or over Wi-Fi,, for iPhone and iPad
Elements HD : periodic table app, Easily find basic element information with a single tap, and a full spectrum of elemental data including physical properties, atomic properties, isotopes, and ionization data is only another tap away.
Super Calculator SD : calculator app, Handles expressions correctly as written and shown in the bar above the answer , ranked 4 stars on the US App Store, for iPhone and iPad
ZOOLA : offers more than 400 heart-melting HD photos of a mommy, daddy and baby of each animal type. it teaches kids the animals gender differences and how these animals look as a baby and adult , ranked 4,5 stars on the US App Store, for iPhone and iPad
Temporary free iPad games :
iCut Deluxe : cut shapes into identical parts. Puzzles are of increasing difficulty up to almost impossible nuts. , for iPhone and iPad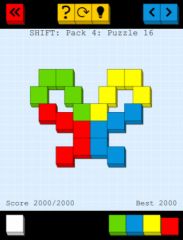 Finger Zombies : Watch as zombies roam around your very own cemetery right on your icons! They frolic among the plants and graves, they run around leaving dirty footprints, they hunt and eat people— wait a minute… they're terrifying!, for iPhone and iPad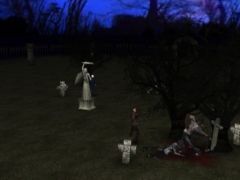 and some other games :