Find here every day a list of the best recently free iPad apps hand-picked for you by AppiDay.co.uk staff. And when we find some good deals, we also mention top apps currently on sale ! Coming from the US ? You'll find your AppiDay site just here at AppiDay.com. You can follow us on twitter or through Facebook
iPad apps on sale
Recently and temporary free iPad applications :
Important note : please, be carefull, all the apps mentionned below were free when we wrote this post, their price may have changed depending when you read this so always check the price before downloading from the App Store ! We won't be held responsible for any mistake since … You are the one hitting the button 😉
My Sketch : Turn your photos to Beautiful Realistic Sketch and create unlimited sketches , ranked 4,5 stars on the US App Store, for iPhone and iPad
Graffiti-Tagger HD : Create & share your own custom graffiti art in seconds with the new Graffiti Tagger™ app from Insatiable Genius & Full Time Artists®! We've combined authentic graffiti style typefaces, artwork & images from the original Graffiti Fonts® collection with the power of QR Barcodes to allow the quick & easy creation of custom graffiti lettering, street art & graffiti style graphics. , ranked 4,5 stars on the US App Store
KaleidoVision : Touch the screen to add and control psychedelic, kaleidoscopic effects to your favorite videos. Imagine a cartoon caterpillar transforming into a kabillion butterflies -that's what KaleidoVision is all about. The snapshots below are groovy, but they don't do our moving pictures justice.
Sweet Baby : The next generation of baby book for the modern family. Preserve all your child's precious memories in beautiful digital form with the first baby book designed specifically for iPad.
Temporary free iPad games :
Alien Space Retro : Alien Space Retro combines the best of old and new, bringing dual-stick shooter gameplay to a new level. Your mission: Pilot your ship into the heart of enemy space and destroy anything that gets in your way. , ranked 4 stars on the US App Store, for iPhone and iPad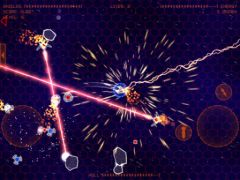 Ball Towers HD : This game is an improved version of that arcade game where our ball has to guide to a specific target by balancing of a ball on the ramp.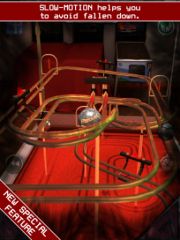 Action Hero : Feel the adrenaline pumping as you run from wagon to wagon on top of a speeding train, stopping the GANGSTERS from taking over the city.
, ranked 4 stars on the US App Store, for iPhone and iPad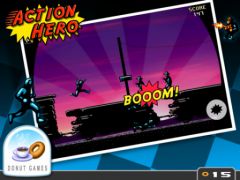 and some other games :