Find here every day a list of the best recently free iPad apps hand-picked for you by AppiDay.co.uk staff. And when we find some good deals, we also mention top apps currently on sale ! Coming from the US ? You'll find your AppiDay site just here at AppiDay.com. You can follow us on twitter or through Facebook
iPad apps on sale
Recently and temporary free iPad applications :
Important note : please, be carefull, all the apps mentionned below were free when we wrote this post, their price may have changed depending when you read this so always check the price before downloading from the App Store ! We won't be held responsible for any mistake since … You are the one hitting the button 😉
Net Master HD : Net Master is the ultimate mobile solution for all your network analysis and diagnostic problems. Net Master is a utility application developed for Network Administrators and IT Professionals but presented in a format targeted for non-professionals. All the essential networking tools are available in one convenient mobile application.
"
DeleteContact : If you want to delete some contacts but you don't want to delete them one by one, please try the application.
The application can not only multi-delete contacts but also have a recycle bin. You can restore the contacts if you have some miss.
"
vCards Share : You can use the application to create vCards file from address book then send it to your friends by email.
TurboCollage : Create stunning picture collages on your iPad. Setup a collage with a prominent center picture, arrange pictures in a regular grid, or create a random picture pile. Tie fond memories together into gorgeous picture mosaics. With an intuitive interface, TurboCollage gives you complete control over your collage design.
Temporary free iPad games :
Bike Race : Drive your bike through amazing tracks with jumps and loops in this simple and fast-paced physics-based game. , ranked 5 stars on the US App Store, for iPhone and iPad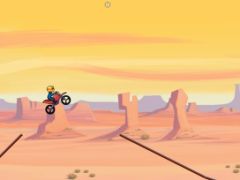 Cut the Birds 3D : The birds are attacking … your iPhone's screen in 3D! Swipe to cut the attacking birds or they crack your screen in seconds! , ranked 4 stars on the US App Store, for iPhone and iPad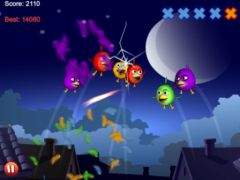 LetsTans Premium : Ever thought of playing the Tangram in new ways? Here is the PREMIUM version of LetsTans. It delivers a totally new experience of the captivating Tangram's spirit and energy for your iPad. , ranked 4 stars on the US App Store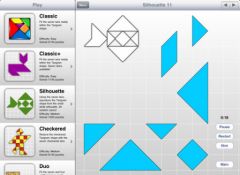 and some other games :