Find here every day a list of the best recently free iPad apps hand-picked for you by AppiDay.co.uk staff. And when we find some good deals, we also mention top apps currently on sale ! Coming from the US ? You'll find your AppiDay site just here at AppiDay.com. You can follow us on twitter or through Facebook
iPad apps on sale
Sonic CD : 2.99 -> £1.99 for iPhone and iPad
Recently and temporary free iPad applications :
Important note : please, be carefull, all the apps mentionned below were free when we wrote this post, their price may have changed depending when you read this so always check the price before downloading from the App Store ! We won't be held responsible for any mistake since … You are the one hitting the button 😉
ACDSee Camera Flash : lets you instantly correct your underexposed photos using patented LCE technology, for iPhone and iPad
GuitarPad : makes you playing guitar any where any time by your iPad
Smart Recorder : audio recorder for the iPhone and iPad. Use it to record meetings, interview, lectures, classes, todo lists, shopping lists or even your kids voices. What ever the task, Smart Recorder is the ideal tool. It produces high quality recordings and supports a variety of features:, for iPhone and iPad
Plapp : virtual kit model building , for iPhone and iPad
Temporary free iPad games :
Call Of Gods EX : From the far ancient call, feel the anger of gods. Will you be able to withstand it? Try your best to gather your army of heroes for creating your own era. , ranked 4 stars on the US App Store, for iPhone and iPad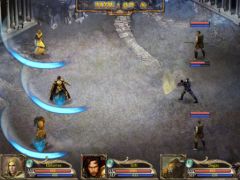 Token Dancer : thrilling eye-hand coordination game featuring both innovative & addictive gameplay. A game like nothing you've seen before!, for iPhone and iPad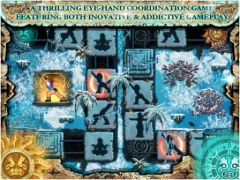 LetsTans Premium : Ever thought of playing the Tangram in new ways? Here is the PREMIUM version of LetsTans. It delivers a totally new experience of the captivating Tangram's spirit and energy for your iPad.
Heroes vs Monsters : an evil sorcerer has unleashed vile monsters to prowl the countryside. pit your party of 4 extraordinary heroes against the evil pestilence and restore peace to the land. level up, collect awesome armor and weapons, and destroy hordes of monsters and bosses in this epic rpg adventure., for iPhone and iPad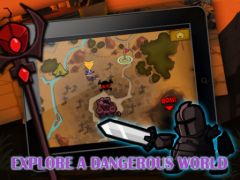 and some other games :